Ready to reclaim your joie de Vivre -
Feel really good about your self and your life?
Feel confident in your choices and direction
feel better about where you are
Let's talk and see if I can help...
Perhaps you've been thrown a curve ball, experienced loss or simply had enough. You've left, getting ready to, or wondering when to leave the certainty of a paycheck, a career or relationship.
or
You may have just graduated, you're getting started in a new field, you're an empty-nester with new freedom to focus on You.

or
You're life is pretty good but you want it to be better. It's time to up-level. Bring an idea, a vision, a passion to life. Or it's time to make changes, improve an existing business, practice or relationship. Maybe you're experiencing the push-pull between caring for loved ones and work, between staying where you are or moving on to something different.
Whether it's an external catalyst or an inner-calling you're at a turning point a point of choice. It's time to figure out what, when and how. It's time for honest Clarity.

you're probably not feeling as confident as you like,
uncertainty and change are likely rocking your boat
Some guidance, a sounding board, fresh perspective and clarity would help; some skills and new awareness to ride the waves with less stress. You want to feel more empowered in your situation, better understand yourself your circumstances or others. You want to clarify your passion, your purpose and your path.
You're ready to design your destiny. Create your future. No more living by default. It's time to live with more happiness, feel fulfilled, enjoy life. Share your talent, be true to yourself and Thrive.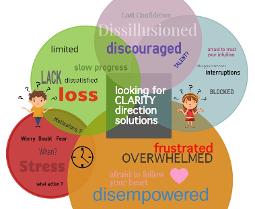 with coaching and training
CLARITY
feeds
Confidence
"Because pure awareness lies at the basis of everything the most powerful way to change your life is to begin with your awareness. When your consciousness changes, your situation will change. Every situation is both visible and invisible." Deepak Chopra
I've explored, practiced and found the benefits of being aware of and working with both the invisible and visible. Life gets better; less stress, more effectiveness, more vibrancy and greater fulfillment. Consider me your
guide who can save you some pitfalls, show you some shortcuts, point out the hightlights and enlighten you with 20/20 hindsight. I've walked the unfolding path for years and I have wisdom to share to make your personal journey so much easier. I've done the bush-wacking of limitations, obstacles and blocks and know the tools that work well. I can read the compass, help you find your bearings and give you map to follow. I can read the signs, get a sense and help you to be prepared for the opportunities that lie ahead.
New beginnings and transitions prompt us to define and re-align ourselves and our values; it's a time of incredible growth.
What's next, You by Design, Life by Design and Business by Design coaching and classes have been developed to support Self-discovery, life's transitions
and heart-based passion driven business design, growth and development.
Authentically harness your personal power ,
feel confident in challenging times and
enjoy your journey in change and unknown
The by design programs have been developed on the premise that
there is a Divine plan for each of us
while at the same time we have free will and choice to create and experience what we want. Interweave the invisible with the tangible, close the gap between what we are chasing and what we have now and
Voila! we have the recipe to flourish & thrive
If you are like me, you are proactive and willing to take a risk, you also like to check things out before diving in. You'll find lots here to satisfy your curiosity. You'll intuitively know if I'm the right person to work with or at least take the first step and connect.
I
invite you to
send me an email
or schedule a phone call as part of your discovery process. Ask questions, let's get to know each other and see if this unique partnership of guidance, direction and training is right for you.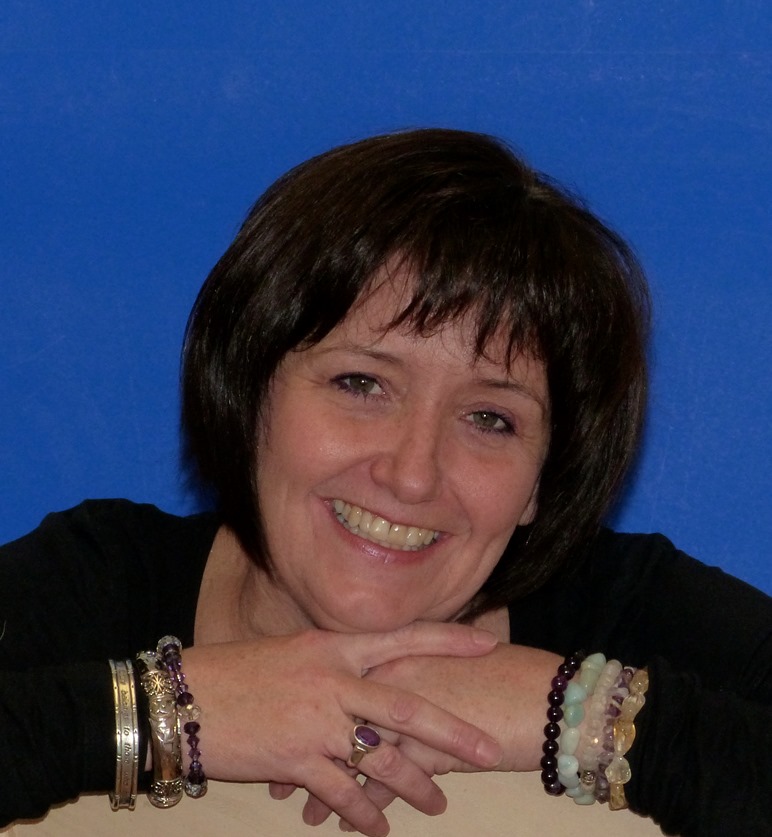 Within your current challenge lie the clues to what you want and how you're going to get there
I'm here to help you read them
My focus is on building relationships not mailing lists. Whether you are ready now or you just checking things out, please feel free to schedule a call or conversation when the time feels right.
"Judy has the unique ability to "see" your way forward and know your best course of action. In a single moment her fresh perspective lifts long-held weight and provides clarity in a bigger way than you could ever imagine"
"Judy has insight and experience I trust. She is deeply committed to provide practical, personal and effective solutions. She listens and makes you feel comfortable to share information. She is non-judgemental, sees, and appreciates the gifts in people. You will be charged fairly for her services". Lori Beardmore. Norwood, ON.
"Whether you are new to self-development or a veteran, at various points on our journey we all need someone who can hold space for us with compassion, clarity and wisdom. Not someone to solve our issues, but some who can support us to feel safe, be more comfortable, honest and present to them. When a skilled practitioner can listen, accurately feedback what they have heard and then offer broader perspectives, new useful insights and useful tools, we can then re-calibrate back into our own center with renewed, refreshed energy and healthy alignment. Judy Onorato does this as she brings life experience, expertise, holistic training and most of all - the sincere desire to join with and support others in their life path to joy and fulfillment." Edyne Plancy, Toronto

"I highly recommend Judy for a Numerology reading! She has such a warmth and energy about her. Her experience and love for her work comes through in her readings. I truly left feeling like I learned so much and now I have the tools to be my best self and live my truth." Sandra R Bolton, Ontario.