CLARITY, SELF DISCOVERY & EMPOWERMENT for inspired, caring, leading-edge entrepreneurs on their evolving journey to success
BREAK-THROUGH BREAK-FREE CREATE

Take the reigns of your destiny to blossom and flourish
Either life circumstances or a decision have you in a new place, starting a new chapter, creating a new vision. You're ready to break free, break through and own your creative power. It's time to finally kiss frustration, limitation and delay goodbye. Listen to your heart, trust your inner calling, get unstuck.
You're so ready for progress, to feel good and take the reins of your destiny. You're done with the confusion, doubt and mind-swirling judgment. You're ready for change, clarity and some help to make steady and authentic progress.
I'm here to support, teach, encourage, inspire and enlighten you with uncommon ways and different tools. I'll show you how to meet challenges, remain confident in uncertain times and open the door to new opportunities. I'll help you in the transition and the process of design, development and growth. I'll guide you to resolve the battle between your head and your heart, clarify your vision, find your answers and know your truth. I'll help you get your bearings and navigate your way.
Want to strengthen your ability to ride the waves of change and see when the timing is right?
I'll help you confirm your direction, find your rhythm and get in your flow of creating success and ongoing fulfillment with less stress and greater ease.
When and how often will I see you?
Some of you will book a single session - once in a while- just when you need it. A consultation to get your bearings, find solutions or gain fresh perspective. Insight to know the right time. A safe sounding board and source of objectivity to unravel conflict and challenge. Creative mastermind to expand, play with and strategize ideas.
In times of implementing change or with a desire for more self knowledge we can meet several times in a row. Expanding, exploring, going deeper, cumulatively building on the meeting before. Time between for your implementation and integration - time for me to dig deeper and gather applicable research and analysis.
Quarterly or Annual longer sessions are perfect to discuss your vision then strategize, align and plan. Gain foresight to anticipate change and insight to support the changes you want to make. You can expect success empowered with clarity, a plan, energetic support and personal alignment
A few of you will join my 6 month Life by design program meeting every two weeks to bring your vision to fruition, align and adjust to live an authentic life with passion. With momentum, accountability, steady learning and connection we soar to new heights.
Ripple effect value... positively influencing your effectiveness and results
Your fresh insights, clarity, confidence, decisiveness and increased natural attraction will impact your effectiveness and ripple out. Your new perspective, invigorated energy and greater peace of mind will impact your sales, marketing, your actions, your relationships, your health, your wealth and your happiness. You, your clients, friends, family will be positively influenced. Energized and living with a different level of expectancy and new state of openness opportunities will show up, serendipity will be your norm. Subtle and profound changes will up-level your business and improve the quality of your life and relationships.
If we haven't yet met ...
Let's connect with a call and answer your questions-
no charge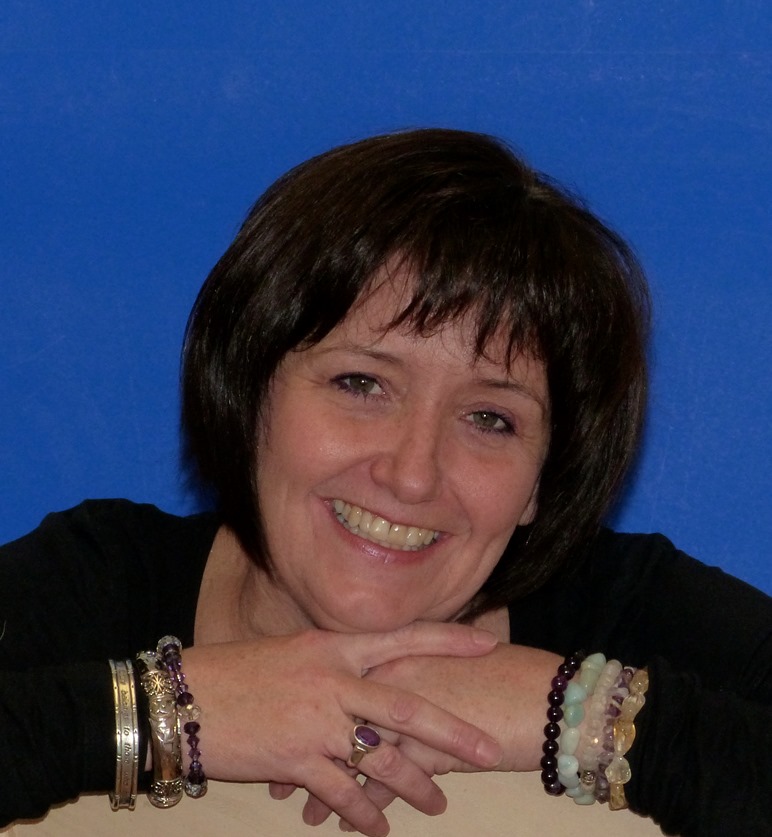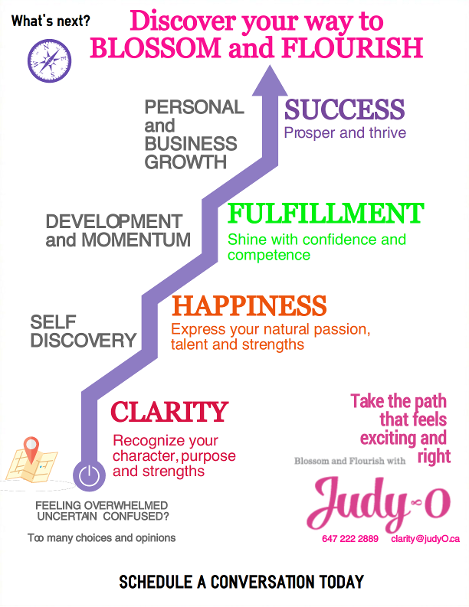 I'm guessing you're smart, kind, caring, authentic and usually optimistic.
Curious, creative with a love of learning.
You value wellness, harmony and making a positive difference. You've got an entrepreneurial spirit, service focused and likely on the leading edge of the way things are done.
You hate to
be pushed, "rah rah-ed" or told what to do. While magic bullets and get rich quick schemes aren't your thing, you
do
know that with the right guidance, expertise and connections magic can happen- opportunities can show up, and big things can happen in a flash.
You believe in balance and flow and you're open to universal support while at the same time you're grounded in applying dedicated action, being effective and efficient.
You know the importance of a strong foundation if things are going to last so you invest your time, energy and money into your personal development, knowing whatever you do, whatever unfolds, you are the core of your success and happiness.
"Judy has insight and experience I trust. She is deeply committed to provide practical, personal and effective solutions. She listens and makes you feel comfortable to share information. She is non-judgmental, sees, and appreciates the gifts in people. You will be charged fairly for her services". Lori Beardmore. Norwood, ON.
"Judy Onorato is a one of a kind woman. She has the ability to listen and truly connect, particularly during one on one conversations. Her welcoming warmth and sense of humour opens the door to exploration of real issues. She is attuned to the energy of her surroundings and able to interpret it in a way that is applicable to each situation. Her interpretation of my numbers and energy has been very eye opening and helpful in navigating through recent transitions and events in my life. She's helped me clarify my direction, relax and go after it!
p.s. I love her HARMONY mist:) T.S King City, ON

"Whether you re new to self-development or a veteran, at various points on our journey we all need someone who can hold the space for us with compassion, clarity and wisdom. Not someone to solve our issues, but someone who can support us to feel safe, be more comfortable, honest and present to them. When a skilled practitioner can listen, accurately feedback what they have heard and then offer boarder perspective, new practical insights and useful tools, we can then re-calibrate back to our own center with renewed, refreshed energy and healthy alignment. Judy Onorato does this as she brings life experience, expertise, holistic training and most of all- the sincere desire to join with and support others in their life path to joy and fulfillment." Edyne Plancy, Toronto
"Because pure awareness lies at the basis of everything the most powerful way to change your life is to begin with your awareness. When your consciousness changes, your situation will change. Every situation is both visible and invisible." Deepak Chopra