You are grounded, proactive and smart. You have a keen business sense and likely significant professional experience in your past. You're good at working your business but there are critical moments when you need help. Times when a friendly clear-eyed experienced mentor can give you the clarity and confirmation you need.
This is where I come in....
When you feel stuck and having difficulty making a decision(s)......or you have no idea where to start.




When you're feeling conflicted between your mind and your heart.....between others advice and your own




When you're having difficulty prioritizing- which idea, opportunity or approach do you take?




You're tired of working so hard- getting limited results




When you wish you had a crystal ball ...

...Spot-on insight to feel confident in your decisions and easily reach the next level.




I have learned a huge amount along the way of what works and what doesn't. I can identify hidden support and untapped potential available to support you and your decisions. In consultation and workshops I share my very best insights and learning with you to speed things up, save you masses of stress and likely thousands of dollars and hours.




At any given time I work privately with a handful of what I call "leading-edge, intuitive, creative entrepreneurs. Individuals who want a business consultant and expert that und

erstands, respects and values the powerful influence of intuition. Someone who has years of experience interweaving lifestyle, business, values and passion together in the growth and development of a better life, personal mastery and a thriving business.




Forerunners in the Age of Soul-Powered Business

need clarity and a different set of tools.



Numerology, Astrology, Feng Shui and Metaphysics have been used for thousands of years by rulers, royalty, emperors and leaders to rule, get ahead and strategize action. Around the world many millionaires, billionaires and purpose-driven leaders quietly receive similar guidance today, for their lives, businesses and personal empires. They knew and they know the value and power of significant insight. They have no doubt in the unparalleled advantage of tapping into invisible support; awareness and alignment with energy and nature.




I work with entrepreneurs, individuals and small business owners who are running and growing their own empires and their personal vision of success. People committed to achievement with life balance, happiness, positive impact and personal excellence.



I see things differently




I help you blend Strategy, natural cycles and Intuition

to amplify your Business results.




I'm yet to meet an entrepreneur who knew in their decision to go into business for themselves, their choice for

freedom, enjoyment and wealth was to be the beginning of a spiritual path.

Over the years it became clear, spirituality in business is simply the process of bringing the invisible into the physical form. Manifesting your ideas and dreams into reality. It's a journey of self discovery, trusting and translating invisible sense and soul calling into the reality of

fulfillment and success. It is simply the natural development of expanding awareness to find answers to challenges along the way. A process of moving into authentic alignment and personal mastery.




A leading edge entrepreneur's path is one of courage, faith and trust in oneself; it's what I call the Unfolding way. The challenge of being on the leading edge is you're in the creative process and you're the first to bring it to form.

The yang energy drive of clear focus and practical action meets the creative, intuitive yin energy of stillness, allowing and openness to receive. Laws of attraction, cause and effect all come into play.

I've made it my business to help you move out of the chase, relieve the judgement, develop momentum, real growth and success.






Clarity Session
for you and your
soul-powered Business
A way to plan, feels good and makes sense
Good fortune and key Elements for You in
2019
The year of the Pig
Is this your year to be recognized?
A year to rise in success?
Or is this the year to buckle down and study -
Lay low preparing for an opportune time
Is this your year for
Academic success
Opportunities for Profits, Cash or Property luck
You get insight into the year ahead so you can be ready for opportunities and events as they arise and choose optimum times for change.
Big picture perspective of your Year ahead
A unique planning session that feels good and makes sense and truly resonates with who you are.

knowing where you have invisible advantages
with confirmation of your intuitive knowing
aligned with your highest self.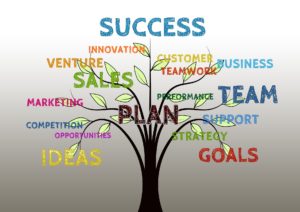 A half day retreat to anchor your intent, create and share your own pictorial canvas of your year ahead
In personal consultation or small group settings I'll bring you practical insights and useful perspective of what you can expect in the year ahead.
Unique foresight for your own life, and simple ways to take advantage of invisible forces at play in your own business, vision or venture. I'll provide you with insights and forecasting that will feed your confidence and curiosity with fresh perspective of upcoming opportunities, potential, challenges and change. In consultation I'll pull in the pieces from different sources to give you the confidence and power to work with the best of yourself with the best of your year.