What Now?
There is no other starting place than right now. With the situation and the moment you find yourself in. You have decisions to make and action to take but something is off. You're trying to understand a relationship, situation or you've been side swiped by a circumstance or someone else's actions you didn't see coming. You're off-balance, out of your comfort zone - you need some unique help.
Timing throws us off. You might be asking yourself, Am I procrastinating or is it just not the right time? You may be frustrated that things aren't happening nearly as fast as you'd expected or hoped- regardless of intention and hard work. Others might be telling you you're wasting your time, you're facing the dilemma Do you give up? Do you keep going? You question what to do and when? Using your birth date and numerology calculations I tap into your personal energy and cycles to give you answers in minutes. With Astrological and Feng Shui analysis I can refine and go deeper.

"We can not solve our problems with the same level of thinking that created them" ― Albert Einstein
When stuck or uncertain fresh perspective or an energy shift is called for and that's where I come in. It can come in a few minutes of conversation (reading or session) or may need unraveling and graceful progress over time (coaching, mentoring, classes).


I'm not here to tell you what to do, I help you find clarity, see your options and reclaim your personal power. We all have blind spots, spiraling thoughts, emotions and limiting beliefs that keep us from our happiness, well being or progress. What most of us don't have is someone who will help us move into the observer position, hold the space and compassion for our experience without pity, criticism or doubt in our choices and ability. Instead someone who holds confidence in our brilliance, consciousness of the divine perfection and awareness of the opportunity that lie in the moment. That's me. Gifted with intuition and an ever inquiring intelligent mind that learns something new everyday.


"In love-life limbo (after divorce) I didn't realize my thoughts and fears blocking me from attracting a good relationship. Within an hour with Judy I got a revelation. I went from "I'm waiting for Mr. Right" to " I'm ready!" Two days later a lovely man struck up a conversation, showing me my shift. Who know what's next, but I'm delighted to say - I've got my mojo back!"
Sandra R, Bolton ON
"During the session Judy listens with care and through conversation, amazingly hits on the very things about you and your life that need attention. She is intuitively wise and clarifying. She helps you understand things that you are consumed by. Judy made me feel so refreshed and relieved, feeling stronger than I had in a very long time!" Alex, Mississauga, ON.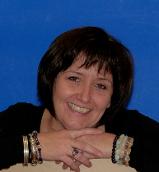 "In the continuing journey of understanding and self-improvement, the session with Judy opened up new levels of awareness and linkages that help expand my understanding of self as well as helping to determine "why?" and to some level how to use this knowledge for personal development. The experience was reinforcing of information I had, illuminating of things I didn't know and inspiring of new avenues to develop." Nick Shepherd, President & CEO, EduVision Inc.
"I am still amazed to experience some of what your analysis uncovered so quickly as well as the accuracy, but most of all I learned so much from your teachings which opened a whole new world for me. I use the tools everyday, experience more happiness and an overall sense of peace and balance in my life. THANK YOU!! I am so exited to see what is coming next. "
Edyne Plancy, Toronto.
"During our conversation I found Judy to be very intuitive and extremely insightful. She offered words of wisdom without prejudice or judgement. She has a gentle and soothing disposition. It is clear that Judy is passionate about fulfilling life's purpose. You will be captivated by her powerful messages that will resonate with you for a long time. She is a true gem!" K.Y. Markham ON.
"Following my consultation with Judy, the change in my perspective created a ripple effect in my awareness, my responses and quite surprisingly extended to my family... it left me with a sense of awe witnessing first hand that such a profound shift in consciousness and energy is possible. AM. Caledon, ON