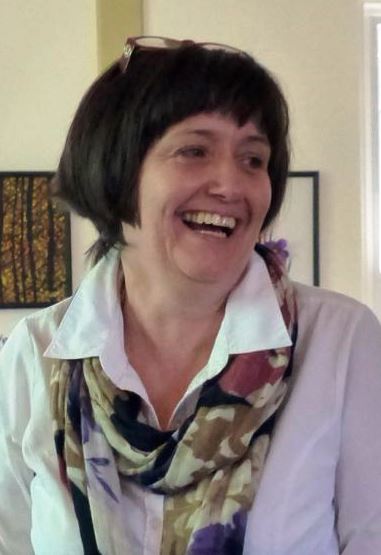 Intentional Success
Fulfill your urge for clarity, certainty and results with this reliable structure to manifest your dreams.

Experience life-changing momentum as you develop personal mastery, lead from your heart and consciously create the life you really want
"I wanted to tell you how much I enjoyed it, how practical I find it and how it has actually given me comfort. I can see myself doing it each month as a way to focus myself and keep what is important to me in line with what I am doing. I truly think you are an incredible inspirer. You help people focus on business goals and growth while lifting the burden of pressures that cause cloudy vision and inabilities to perform. I loved it! "
SC Aurora, ON
Using this process you will Gain Clarity and find relief. You'll be able to enjoy steady progress and consistently experience positive change. You'll be able to break free of limits and feel empowered enlightend and sure. This learning provides a way for you to Trust your intuition and Live in the Flow. Bring out the best of yourself while authentically creating success after success.
You can't help but get results when you use this system. You'll be amazed by your progress and the success you create
In this class you will learn how to create and manifest what you want: connecting your desired future with today. This process is good for all ages and stages of life and brilliant for small business owners. It's an authentic way to bring innovative change. This is an enlightening, creative and empowering tool for those optimistic in nature and those ready to realize their desires now.

Enjoy profound results with increased speed, far more grace and way less stress. The benefits of combining natural planetary cycles+ the feminine energy of intuition and attraction with the productivity and focus of action.
Who is it good for?
Self motivated individuals who want results and are willing to take time each month to look at their life. To ask - do I want more? less? the same or something different? and then act, observe and be open to see your intentions and wishes become reality.
If you are dealing with challenge or are establishing a new foundation after change- this is good for you.

If you're exploring what's next and figuring out what you want- this will help.

If you are clear, confident and sure of what you want- this will amplify your success.




You will see life's magic as you experience profound opportunities and enjoy increased serendipity into your life.






If you're ready to enjoy the benefits of steady progress punctuated with ah-ha's of realization and celebration of success, this is a way to a richer fuller life, new and improved relationships and success in your Business. It will help you to clear blocks and open awareness to life's little miracles. Build your business, take yourself and lead your family to a better life with a synergistic process to align and compliment all the parts of your life.
The core teaching and process is consistent, but the applications are diverse and individual. The beauty of personally developing this process over many years is that I am able to share stories and experiences. Presentation is organic and is focused on the needs of each small class. No scripted delivery, but a workbook to take home and reference.

Boost your confidence, relieve stress and struggle - Benefit from momentum and steady progress
This class is the first in a series to bring innovative change to your existing circumstances and to make your dreams a reality. There is an opportunity to have new awareness and open possibility in the first few minutes of the class. You will get both personal attention and benefit from the synergy of the small group. You'll make connections with others like minded. I'll answer your questions so you feel confident in the process. I will use real examples of participant shared scenarios to demonstrate application and get you started. You will leave with confidence and expanded awareness to achieve better results - sooner. Take your personal coaching to a new level.
We use Jan Spiller's New Moon Astrology book as part of the process- so pick up and bring your personal copy to the class.
Do I need to read it before I come to the class? Not neccessarily. If it's all new to you the class will help it all make sense when you read it for the first time. If you've already read and used the book, the class clears confusion, brings it all to life, and takes this practice to a whole new level. Even if you've been using Jan Spiller's book for years You'll get expanded awareness, knowledge and applications far beyond the pages.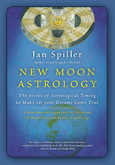 Then join the Monthly Grad Group - share success and resources with others
Awaken potential and enjoy regular success -
Live life and develop your work, aligned and true to your heart