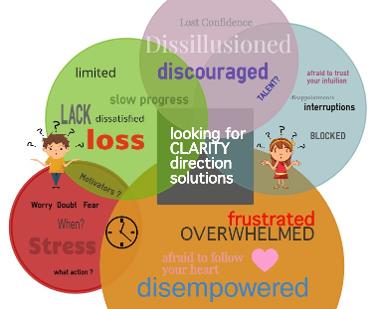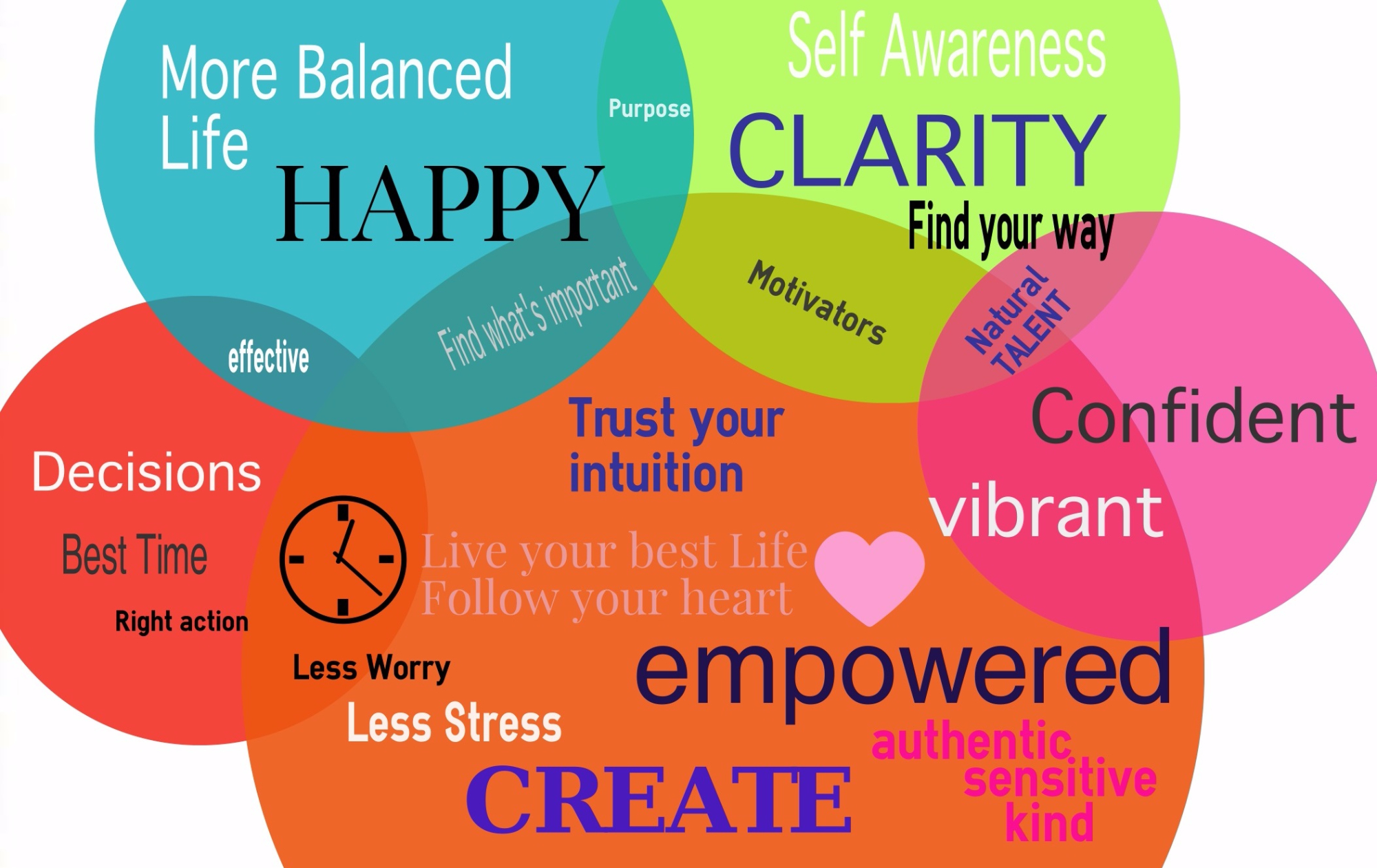 There's a gap - A transition
of self discovery, personal development and creative unfolding
I am referred by my clients testimonial and description rather than a title on my business card. Some would call me a coach, a consultant a counselor or guide. A Speaker, Teacher and Facilitator. To some a Visionary, Strategist, Business and Feng Shui Consultant. To others a Spiritual teacher, a healer and an alchemist. I am Practical and Spiritual all at the same time. I connect potential and possibility with where we are right now. Oh yes, I'm a good connector too.

My specialty is to meet you in that gap and guide you in the transition. I provide clarity, direction and support. I can help you get a sense of timing and relief that resonates with you, even in in times of uncertainty, overwhelm or challenge. I help you to see your potential, your strengths, new options and what's possible.

I believe there is learning and opportunity in everything and that contrast helps us to see and decide what we really want. End and change are catalysts for something new and usually answers to an inner calling for something better, more loving and freeing.

I'll help you to see the Divine perfection of who you are, the people you live and work with and the Divine perfection of whatever you are facing or feeling called to create. I share connections, resources and wisdom that I've gathered in the last two decades. Right from your first session with me, you'll walk away feeling empowered and renewed with fresh perspective, ideas and greater clarity. Then lies the option to work with me more.
Explore potential - See the possibilities - Live creatively

A one-time or once-in-a-while session helps us get centered and clear, however big changes and big plans take time. They need support and personal development. A coach, a mentor, a guide, a spiritual teacher? You decide because I meet each of my clients where they are. Empathetic and kind I understand and appreciate sensitivity and emotions but not as a weakness or a reason to stay stuck. People who work with me are self-motivated, dedicated and love to learn in order to solve their problems and move ahead. Part consultant, part teacher, part counselor, part friend...my guidance comes in the form of comfortable conversation with wisdom of experience and a wealth of information. My classes and sessions weave discussion and practical demonstration with insight and knowledge
Innovative Evolutionary Synergistic Progress
If you are going to work with me over a period of time, you're going to be on a journey of discovery, self development and for some business development. Concurrently and synergistically I'll help you to take your new realizations and learning and put them into practice to get results right from the get go. You'll make innovative and evolutionary progress. The yearning, the needing and the chasing dissolves in the process. I'll help you trust yourself and your path, finding fulfillment, satisfaction, gratitude and having what you need in the NOW rather than "when I get there" or "achieve this". Happiness, health and wealth come hand in hand.

freedom, balance and empowerment
There is freedom, balance and empowerment in knowing yourself fully. To live and work in an environment that supports your true nature, to live and work with others with similar values and be of service using your natural talent is enlivening, effective and productive. For many this is found in the journey of an entrepreneur, free-lance consultant, parent or volunteer. An opportunity to answer your soul's longing and heart's desire to live with more balance, authenticity and make a difference. To be true to yourself, fulfilling a need, being of service, developing something good or better for yourself, those you love, your community or the world.

I share what I've learned in the process of seeking understanding and solving my my own challenges as an entrepreneur, mother, daughter, wife. I share the answers I found for myself and those I love in the world of energy, vibration, resonance and coherence. It is possible to live with our feet firmly planted in everyday life while experiencing ease and advantages of working with the invisible to manifest, attract and co-create. To feel secure amidst chaos and uncertainty, to shift and heal in an ah -ha moment, and to use the power of focus and intent with what you can see.
Trust you're in Transition - probably bigger than you ever dreamed
If you can't see what's next or in you're in the process getting clear of what you really want, Trust you're in Transition. It may be way bigger than you've ever dreamed and take way longer than you think it should. There's layers to peel and judgments to shift. It takes time, as did mine. The stark contrast of a crazy paced, suit wearing Operations, Sales and Marketing manager in downtown Toronto to an unplanned holistic, intuitive, spiritual and metaphysical teacher, healer, light worker and alchemist with programs to teach and a line of essences and mists to share. It gracefully unfolded a day at a time until I could finally see.
Looking for freedom, to feel vibrant, happy and fulfilled? It starts with an open mind and a willingness to expand.
Take a class, start with a session, work with me over time and your heart will open, truth will be revealed and you'll feel better about yourself than you ever have. You'll feel confident, attractive and vibrant as you trust your inner-guidance and the Divine process. Experience more harmony, be happy where you are now, enjoy what you have now, as well with what's unfolding and what's next you create.
Curious? Let's start with a conversation and take if from there...
"Judy has insight and experience I trust. She is deeply committed to provide practical, personal and effective solutions. She listens and makes you feel comfortable to share information. She is non-judgemental, sees, and appreciates the gifts in people. You will be charged fairly for her services". Lori Beardmore. Norwood, ON.
"Whether you are new to self-development or a veteran, at various points on our journey we all need someone who can hold space for us with compassion, clarity and wisdom. Not someone to solve our issues, but some who can support us to feel safe, be more comfortable, honest and present to them. When a skilled practitioner can listen, accurately feedback what they have heard and then offer broader perspectives, new useful insights and useful tools, we can then re-calibrate back into our own center with renewed, refreshed energy and healthy alignment. Judy Onorato does this as she brings life experience, expertise, holistic training and most of all - the sincere desire to join with and support others in their life path to joy and fulfillment." Edyne Plancy, Toronto

"I highly recommend Judy for a Numerology reading! She has such a warmth and energy about her. Her experience and love for her work comes through in her readings. I truly left feeling like I learned so much and now I have the tools to be my best self and live my truth." Sandra R Bolton, Ontario.