Work with me
and I'll help you discover, define and create results that are important to you.
You will have a guide/teacher/adviser sometime for a period of time or annually for clear focus. I'll
help you move out of wait, chase and hunt into natural charisma and attraction of resources and opportunities. You'll have a guide to help you identify Your way, trust yourself, empower the choices and actions you're internally guided to make. Someone down-to earth and real.
I'm not going to feed you b.s. offer a
magic bullet or fast track, there's lots to learn and integrate: transformation and dream development truly takes time. However blend
personal magic with due diligence and align to your truth, serendipity increases and quantum leaps are truly possible.
You have the opportunity to see the days of wonder why and how, turn into days of Wonder and Wow!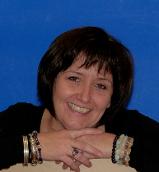 Work with me and you will have a partner who appreciates the frustration of uncertainty, not knowing what's next and the inability to clearly define the feeling you know in your bones. You'll work with someone who understands the feelings that arise in uncertainty and change. Someone who knows the challenges of putting family before business, and the frustration of unmet expectation and delayed outcome. It can take huge courage to trust in trying times and when those you love question your choices and sanity.

I asked myself am I crazy, foolish, stupid? Are THEY right? Should I give up?
Am I one of those entrepreneurs you see on Dragon's den they say STOP to?
If you'd told me 20 odd years ago this is where I'd be today, I would have laughed. I was a downtown Toronto professional commuting to and from the suburbs. I still remember a caring friend telling me about Lavender oil and I listened politely with other thoughts going through my head and yet here I am now with a line of Energy mists; lavender oil one ingredient.
As soon as we talk you'll know I'm not some woo-woo wack job, I came by it all honestly with an inquiring mind and a desire for harmony, well-being and balance. Destiny unfolded as I sought solutions to challenge and answers to questions and ultimately lead me to the wisdom and experience I meet you with now.

There's a huge gap between the successful, full time salary paid management position and the life of a mother, wife and entrepreneur. A soul driven creative, leader, author, teacher or professional with a vision for lifestyle, well being and wealth. A vision for doing things differently to enjoy satisfaction, achievement and have positive impact. A journey of self discovery, growth, expanding mindset, skills and personal development.
A different way needed different tools. Feng Shui, Astrology and Numerology became mine, interwoven with practical knowledge, continuous learning and business acumen. With the insight, wisdom and tools I share, the answers, solutions and understanding I provide can make your path easier. You have a guide to point out the potholes, steer you away from the dead-ends and point out wonderful views and options. Someone with hind sight of experience, intelligence and intuition. I've researched, studied, practiced and got back up again. I've found authentic ways to transform the emotional stress and frustration that rises when we're judged, criticized or blocked (by ourselves and others). You can feel safe to share your out-of-the box thoughts, ideas and emotions. I don't see your imagination and sensitivity as a liability; I'll help you see and work with them as your assets.
Work with me and you'll get fresh perspective. Someone who can see connections between the small details and the big picture; between feelings, beliefs and outcome, between the visible and invisible. Get solutions, solve problems, have a partner who's good at working with personal development, good timing, strategy and informed decision making.
Consider me a way shower. I hold the light, hold the space and show you the way to capitalize on your strengths and follow opportunity that's ready and waiting for you. It would be my delight and privilege to work with you. To nourish you with learning and help you deepen your trust in your intuition and co-creation. To play a part in shining the light on your potential, your strengths and your way to create and develop your passion into a business and life you love and feel enlivened living.
It all starts with a free discovery conversation

"In the continuing journey of understanding and self-improvement, the session with Judy opened up new levels of awareness and linkages that help expand my understanding of self as well as helping to determine "why?" and to some level how to use this knowledge for personal development. The experience was reinforcing of information I had, illuminating of things I didn't know and inspiring of new avenues to develop." Nick Shepherd, President & CEO, EduVision Inc.
"During the session Judy listens with care and through conversation, amazingly hits on the very things about you and your life that need attention. She is intuitively wise and clarifying. She helps you understand things that you are consumed by. Judy made me feel so refreshed and relieved, feeling stronger than I had in a very long time!" Alex, Mississauga, ON
"I am still amazed to experience some of what your analysis uncovered so quickly as well as the accuracy, but most of all I learned so much from your teachings which opened a whole new world for me. I use the tools everyday, experience more happiness and an overall sense of peace and balance in my life. THANK YOU!! I am so exited to see what is coming next. " Edyne Plancy, Toronto.
"During our conversation I found Judy to be very intuitive and extremely insightful. She offered words of wisdom without prejudice or judgement. She has a gentle and soothing disposition. It is clear that Judy is passionate about fulfilling life's purpose. You will be captivated by her powerful messages that will resonate with you for a long time. She is a true gem!" K.Y. Markham ON.

In love life limbo (after divorce) I didn't realize my thought and fears blocking me from attracting a good relationship.

Within an hour

​ with Judy​

I got a revelation.

​ ​

I went from "I'm waiting

​ for Mr Right​

" to "I'm ready!"​

​Two​

day

​s​

later a

​lovely ​

man struck up a conversation

​, showing me my shift​

.

​Who knows what's next but ​

I

​'m​

elated

​to say​

- I've got my mojo back! Sandra R, Bolton, Ontario
"Following my consultation with Judy, the change in my perspective created a ripple effect in my awareness, my responses and quite surprisingly extended to my family. ... it left me with a sense of awe witnessing first hand that such a profound shift in consciousness and energy is possible. AM. Caledon, ON