Insight, Coaching and Training for Men and Women in the process of discovering and developing their work and building a Life and Business true to themselves

"Your work is to discover your work/world and then with all your heart to give yourself to it" Buddha
Developing our best self while, finding our "right work"and building an authentic business takes time...
it's a journey of discovery, choice, alignment and evolution. There will be days you wonder "What am I doing?" Your rational mind will ask "Am I crazy to leave the well-worn path and do it my way?" and your soul will respond "Is that really the way of your happiness?". In this journey you'll find the leader in yourself the brilliance in the Divine plan and enjoy the health, riches and fulfillment that comes with trusting your soul path.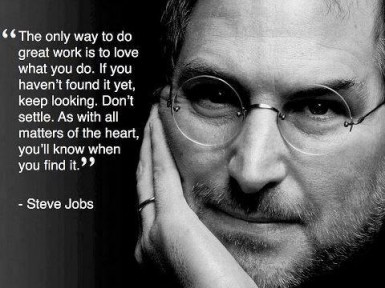 Strategy &
Creative Process
"If you create a vision of your life doors will open for you." unknown
Vision board - New Moon -
"Life is a dance between making it happen and letting it happen"
Ariana Huffington
Align, Develop & Grow
In sync for success - Business by Design -
"Learn it - Live it - Give it"
"I am still amazed to experience some of what your analysis uncovered so quickly as well as the accuracy, but most of all I learned so much from your teachings which opened a whole new world for me. I use the tools everyday, experience more happiness and an overall sense of peace and balance in my life. THANK YOU!! I am so exited to see what is coming next." Edyne Plancy, Toronto
A session with Judy I found insightful to say the least! Her intuitive wisdom coupled with her knowledge of the influence of numerology in my life and business had my perspective shifting in amazing ways. I actually felt the shifts in my mind and body as a new creativity flowed within me; the blocks and uncertainty I had melted away. The solutions just clicked into place. My shoulders relaxed and a rhythm of excitement returned to my heart.
I left feeling clear and focussed full of new ideas and the anticipation of implementing them. Judy definitely is gifted, intuitive and wise. If you are feeling stuck, confused, or are just seeking solutions for your life or business, I would recommend Judy to help you transform the confusion into clarity! Lisa Molinelli Caledon, Ontario
"It helped me have a clearer insight into what's going on and confirmed much of my intuition"
"I refer Judy because she has insight and experience I trust. She is deeply committed to provide practical, personal and effective solutions. She listens and makes you feel comfortable to share information. She appreciates the gifts in people. You will be charged fairly for her services." Lori Beardmore
If you are like me.
You are creative and kind by nature
You value health, wellbeing and a balanced holistic and often different approach
You appreciate quality and authenticity. You love really good natural food, the beauty, intelligence and wonder of nature
New and delightful experiences, Good conversation and Travel rank high on your list. Learning and growth feed your soul.
Mutual respect, flexibility, effectiveness and efficiency are key.
You don't want your hand held to get things done - you like support You choose expert advice and insight when you need it
You want to live Well, Be Well and do what you do Well.
While Phone and Skype opens the world to consultations with me, local reach of my services include: BOLTON, CALEDON, PALGRAVE, ORANGEVILLE, HOCKLEY VALLEY, DUFFERIN COUNTY, ERIN, ALTON, TERRA COTTA, GEORGETOWN, MILTON, BRAMPTON & PEEL
NOBLETON, KING, AURORA, KETTLEBY, NEWMARKET, YORK REGION, BRADFORD & BARRIE.
NORTH YORK, ETOBICOKE, MAPLE, KLEINBURG, WOODBRIDGE, THORNHILL, RICHMOND HILL & VAUGHAN, GTA