Feel uplifted and aligned with a plan...
...a practical framework to guide you, a life map with room to trust your intuition, to be creative
and meet opportunities and change empowered with conscious choice
Astrology allows us to have perspective, observe what's unfolding and participate aligning our self-understanding and intent to optimize our personal way forward.
What now?
What next.
Personal Numerology

Relieve stress and make sense of challenges
Get clear and know where to focus next.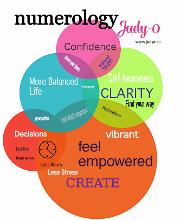 Take your Vision and Plot Your Course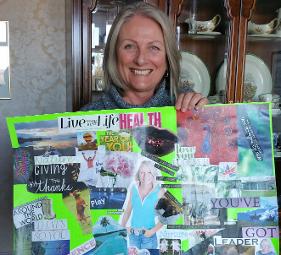 2020 for YOU
Astrology & Numerology Assets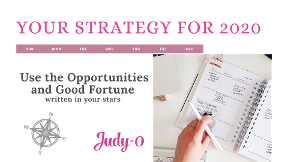 Quarterly Mastermind and Strategic Flow Plan
for Entrepreneurs, Leaders & Business Owners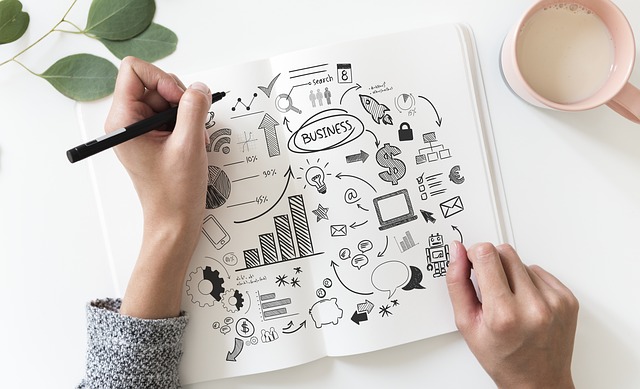 2020 STRATEGY & PLANNING
For You Your Partnership Your Team of Independent Business Owners
Insight for confident decisions
Fore-sight to know your best timing
Far-sight to be fulfilled when you get there
Great leaders and successful individuals know the significant power in seeing what's coming and positioning well for what's forming and unfolding. In the West few know and tap into the power of the invisible forces; less known cycles and advantages at play. Numerology, Astrology, Feng Shui and Metaphysics have been used for thousands of years by royalty, emperors and leaders to rule, predict outcomes, strategize, hold their power and get ahead.
Around the world many millionaires, billionaires and purpose-driven leaders quietly receive similar guidance today for their lives, businesses and personal empires. They knew and they know the value and power of significant insight. There is no doubt in the unparalleled advantage of tapping into invisible support; awareness and alignment with energy and nature.
In the western world, Judy works with entrepreneurs, individuals and small business owners who are starting, growing and expanding their own empires and their personal vision of success. Ambitious people committed to achieve with personal alignment, happiness, positive impact and personal excellence.
Strong insight sets us apart and give us advantages most don't have.
Expanded knowing and stronger trust feeds confident decisions and empowered actions getting you to better results.
No one can totally predict the future, still forecasting plays a significant role in assessment, strategy and planning.
Industry specialists and professional strategists of all kinds constantly study movements, trends, cycles, shifts big and small, to forecast, make predictions, align and prepare. Using astrology and numerology we can't see specific events and experiences, but we can read and translate the symbolism, essence and energy in relative terms with greater understanding as things unfolds. Such forecasts provide the lay of the land and points of reference to consider, work with and use to develop plans. The more we can understand the patterns and energies available the better we can navigate and make good use of what's coming up for us.
What's the point of dedication, hard work and sacrifice of building a business if you get there exhausted and find you're created yourself a monster you don't like.
If you're the a competitive type, fighting to win and get to your goal in record time Judy is not for you.
If you want to be effective, kind to yourself and others, and build a incredible momentum of incremental positive change, then Judy's your girl.
As your trusted adviser, creative partner and your intuitive-intelligent guide Judy helps you align, design, get and stay in the flow over the course of a satisfying journey. It's as much about enjoying achievement, growth and success along the way as it is in arriving at fulfilling destinations.
Known for working long-term with clients, expanding conscious awareness, elevating confidence and personal mastery, you'll want to work with Judy
several times a year.
Better relationships, greater results, inner peace, good health and all kinds of wealth typically impact one's bottom line of both life and business when you do.
Where the best of yourself meets the best of the year
Schooled and practiced in these esoteric arts you get unique guidance in
personal consultation or small group training sessions teaching you how to plan with Numerology and Astrology. Sharing the wisdom of research, years of observation and experience along with p
ractical insights provide you with
useful perspective related to the year ahead interwoven with foresight specific to your personal needs and curiosity.
Insight into the opportunities, potential, and changes on the horizon.
Simple ways to take advantage of invisible forces at play in your own business, vision or venture.
We all need guides. Experts who can save us time, money and wasted effort. Someone practiced in pulling together pieces from a variety of sources giving you specifically what you need to merge
the best of yourself, with the best of your year. Connect the big picture with important details.
Optimistic and positive awareness of potential, challenge and change helps you to prepare, feel empowered and confident to move forward making the most of what's coming your way.

Your elevated confidence and creativity, inspires curiosity and fuels excitement for the year ahead.

Your energy and optimism attracts more of what you want in you life.

New business, relationships, better health, greater success.
Scroll down and see what best suits you at this time.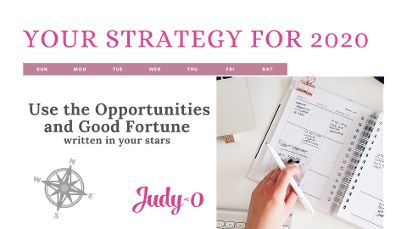 What do you want in 2020?
A 1-1 Strategy Session where we marry your ideas, desires and practical plans with the invisible Opportunities and Support available specifically to you.
Take advantage of supporting energy and influences and experience
remarkable results with greater ease.
If you knew this is a good year for you to launch a business, that you'd be noticed this year, or that the time is ripe to learn new skills, would it give you clarity in knowing where to focus your efforts? Would it positively impact your marketing plan? Make you feel stronger and more effective? Would this kind of confirmation boost your confidence to take action and increase your sense of excitement for what is realistically possible?
I know when I have this sort of insight and confirmation, energy changes. That sense of support takes my actions to a new level and the way I communicate comes across with increased confidence, excitement and certainty.
If you do well with this sort of insight and confirmation this is a session or you.
If you're feeling stuck, I help you see and open to opportunities waiting for you to tap into and activate

If you're feeling overwhelmed with options, I help focus in on where you'll have the most success using the support that's ready for you.

If you've got an inner sense of direction these markers will give you the confirmation you need to trust yourself and run with it.

If you are planning to take a risk and step out into something new, feel confident in your decision.
You will know what actions to take to align to your goals. You'll identify your priorities and feel more confident acting on them will add to your success and achievement. You will be able to block time for the months ahead to focus on what will make a positive difference in your health, wealth and happiness.
This unique session interweaves insight into your inner rhythm of timing (numerology) opportunities, cosmic support and any big changes on the horizon (BaZi Chinese Astrology).
This session provides:
Your 2020 Personal Year Focus (Numerology)
Your Personal Month and Quarterly approach and focus (Numerology)
Insights to support health, wealth, your work and relationships
Identify positive changes on the horizon
Elemental influences 2020 (BaZi Chinese Astrology)
2020 is the year of the Metal rat - Your 4 Animal signs
Creative ideas and approaches for your business plan, life desires and personal goals.
Creative ideas and insights for products, services and marketing.
Insights and shared experience to support your path from someone with 30+ years in start-ups, business, management leadership and holistic approach to life and business.
Available on-line zoom video, in-person, phone or zoom.
Curious and want to know more? Call 647 222 2889 to book a discovery call or appointment