Vibrational Essences
These essence are made from the energy of flowers, crystals and combinations of both. Pure alchemy.
Essences are known to provide provide energetic support in difficult times
Help us maintain inner-harmony
Reawakend our resonance of love, happiness, peace of mind...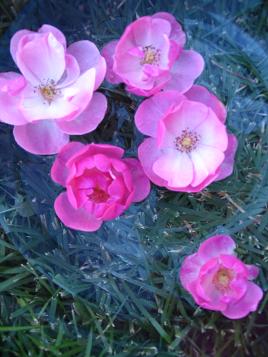 Most of us can relate to the healing and vitalizing effects spending time in nature. You might also relate to the the awe of experiencing the wonder of natural beauty. The essences capture this expansive and incredible vital energy. Each one unique. While you will find commonality between different brands, each on will have it's unique signature. Just as the soft, fullness and beauty of Peony is quite different from the upright, regal purple Iris, so to changes the influence of each essence.

To choose and an essence is easy. Choose the one you are attracted to. The description that seems most fitting. Dowse, follow your intuition, have a practitioner guide you or book a Reading. (See side panel).
In the bottle is an energetic pattern of crystals, gemstones or flowers imprinted into spring water. A small amount of french brandy has been added as a preservative.
Your experience will be your own subject to your sensitivity, your awareness and to the nature of the specific essence you choose. Closing your eyes and quieting the mind will help you to recognize shifts in emotions, attitude and physical feeling. Most essences will bring a sense of lightness and vitality in addition to other qualities. Each experience is individual to the person and specific moment. With attention you will recognize an unfolding of insight, adjustment and experience over a period of use.
Essences can be used in several ways:
Place 3-5 drops directly in your mouth or add to water and drink.

Add 9 drops to your bath or 3-4 drops directly to your skin.

You can spritz them from a spray bottle to change the energy of a room or your aura. (See Aura mists also available).
Essences can be taken as support in crisis/challenging times using several times a day or over a longer period consitently taking a few drops each day. Essences help stabalize your energy in the process of integrating something new. More than one essence can be used in simultaneously, or a personal combination can be made specifically for your needs. (See consultation in side bar).
How are they made? In essence (smile) flower or crystals are place in water in the sunlight. The energy of the flower or crystal is transposed into the water. Each essence maker has their own ritual or sacred practice in the process. The energized water is preserved (in my case with french brandy) and prepared into different potencies. My garden holds the sacred space where these essences are made. Since 2003 I have been intuitively guided to prepare essences from flowers, crystals and gemstones. Conscious awareness of astrological influences, Sun and moon cycles have often been a part.
More about the experience. The energy might feel very subtle or vibrantly alive. Tree essences reflect the strength, stability and long growth cycle, quite different from the fast cycle of perennial flower energy in Canada. Crystal and gemstones have an energy of their own. There is no right or wrong experience.
Closing your eyes you can greater conscious awareness. As an assessment of yourself prior to taking the essence and you experience in taking it. Closing your eyes, quieting the mind and being present in the moment allows the opportunity to sense. What do you sense? Emotions, thoughts, images ideas; what comes up for you. How is your physical body you feel more relaxed, feel resistance and stiffness subside? More energized, more calm, happier? Each experience is as different as the individual, the circumstance and moment.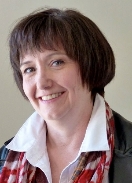 I have been intuitively guided to create energetic essences of crystals, gemstones and flowers in my own garden since 2003. A few drops from these "bottles of energy" work with your own energy system to support emotional and spiritual wellbeing, natural healing and gentle restoration of your innate balance.
Flower Essence Reading
15 minutes - $39
As you share your experience and feelings about your current situation I will tune in and guide you to the essence or essences that best support you at this time. A unique personal combination Essence may also be designed specific to your needs.
As an essence maker, I have a deep knowing and connection to the the expansive energy and the vast potential and nature of the essences. I also have the wisdom of shared experience and result of others using the essence. This is impossible to write in a description, but can be conveyed more easily in the conversation of a consultation. (The essences are not included in the reading price).
Single Essence $18
Personal Combination Essence $22
Postage and Shipping of Essences Extra.
Please call 647 222 2889 or email clarity@judyo.ca to discuss your needs and for appropriate Shipping and handling charges for the essences