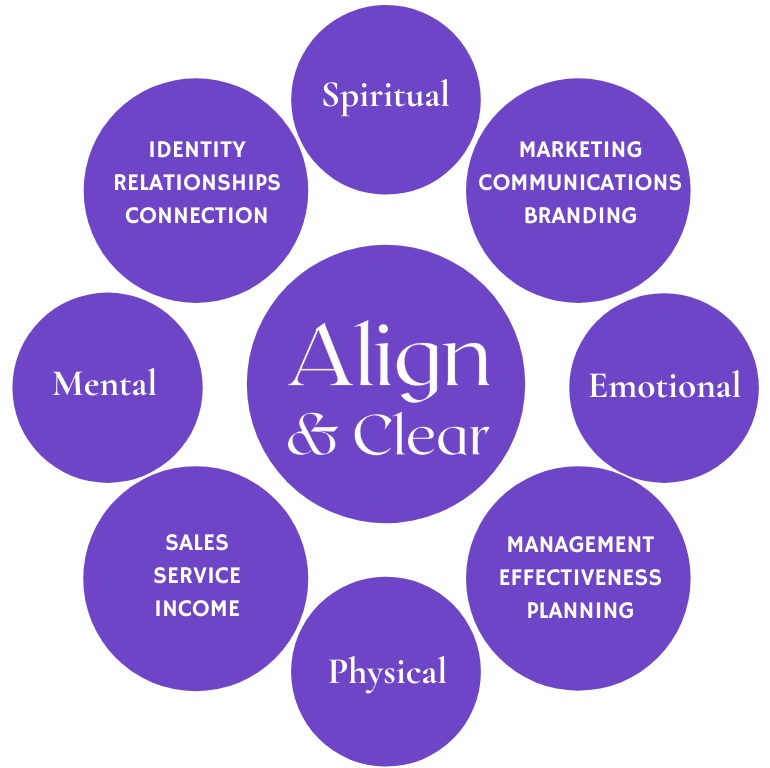 A new working group for entrepreneurial women
creating a Thriving Life & Business
As entrepreneurs and small business owners how do we end the mind chatter and doubt that sneaks in and destroys our momentum?
How do we break free of frustration and disappointment when we miss our goals and things don't go as planned. The answer is to get aligned with your true business purpose and clear blocks and resistance standing in your way.
ADVANCING YOU & YOUR BUSINESS
9:30am - noon
APRIL 9, 23
MAY 14, 28
JUNE 11, 25
$40 per Meeting
Join us on the second and/or fourth Thursday of the month to
Transform limitations, clear resistance, break free of frustration and blocks. Level up with fresh perspective, expanded awareness and understanding.
Positively impact your personal power, life, relationships and business in one morning twice a month. Talk about an effective use of your time, energy and money!
Connect with other women committed to thriving and building deeper meaningful relationships. This gives us a different energy of networking, one that naturally leads to referrals, collaboration and joint ventures.
Join women focused on creative solutions, transformation and progress. Women who believe in wellness, happiness and true self expression, making more money and growing their business.
Leave inspired, refreshed, energized and clear, open and excited to embrace new opportunities and experience better results in your relationships, your life and your business.
Our gatherings are a unique innovative blend
of business, education, mastermind, block clearing and connection in an empowering environment of positivity, compassion, kindness and respect.
We start each meeting promptly with introductions and personal experience relating to topic which in turn lays the foundation for conversations, teachings, insights, transformation and clearing of related conscious and subconscious beliefs and frustrations. We end each meeting with time for shared experience, networking and interesting conversations.
Book me to work with your
Group or Team
Focusing on Business or Self Improvement

SPEAKING
-
WORKSHOPS
-READINGS
or give me a call 647 222 2889