Without any interest in metaphysics, it's both long known and common sense that the location has a significant influence on the success of business and the well being of the occupants. Feng Shui consulting provides a greater understanding of the relationship between the Occupants and the space and influences in different periods of time. Feng Shui can be used to provide practical solutions to challenges and help support the achievement of goals. A Feng shui consultant has an expanded understanding of a property. They analyze the flow of Qi (vital energy) and it's influence on the building and the specific occupants.
Tapping into this naturally powerful energy we can:
increase level of well being; mentally, emotionally, physically and spiritually.

bring harmony to relationships.

improve in areas of lack or struggle.

increase efficiency and effectiveness.
We all have areas of our life that can use improvement initiated by choice or challenge. While we can be experiencing great success in one area of our life, another area might be suffering. There can be inbalance. Feng shui can support the experience of a more balanced and fulfilling life.
Increasing our understanding of ourselves and our relationship with our natural environment we become empowered with choice;
to improve our current circumstances with change, adjustment or activity.

find peace accepting the current influence
until the opportunity to act or choose something different becomes available.

knowing when the cycle will change.
Get back on your feet. Restore balance.
Set yourself up for success
Timing is everything
There are cyclical patterns of Qi that influence us each year. The degree of influence can be read and as your Feng Shui consultant I can advise you on what to expect, how to maximize potential and minimize risks. Each year there is benefit of an annual assessment to activate and tap into beneficial energy and suggestions to avoid risks and potential challenges.
Booking a Consultation
You will asked to:
Complete a questionaire that will include the birth data of key occupants and your focus/purpose of the Consultation.
Provide a floor plan of the building and/or site that will be used in analysis.
Call (905) 857 1817 or mail to:judyonorato@sympatico.ca to discuss your personal needs and book an appointment.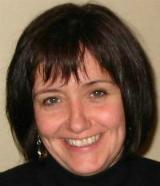 "My experience with your consultation was amazing. I never thought it was going to be so fruitful and so valuable. I didn't expect the incredible amount of useful information and the depth of knowledge you demonstrated coupled with your professionalism. I started to apply your design suggestions right away and saw a quick improvement in the overall energy flow of my condo and in my business. I experience more happiness and an overall sense of peace and balance in my life." Edyne Plancy, Toronto 2013